"The laser countermeasures station is designed for distraction of enemy's attacking missiles from a helicopter. The trials will finish soon, and we'll get a corresponding letter for batch production and fitting out of all helicopters with that system", said Vladimir Mikheyev, an advisor of the concern's vice president.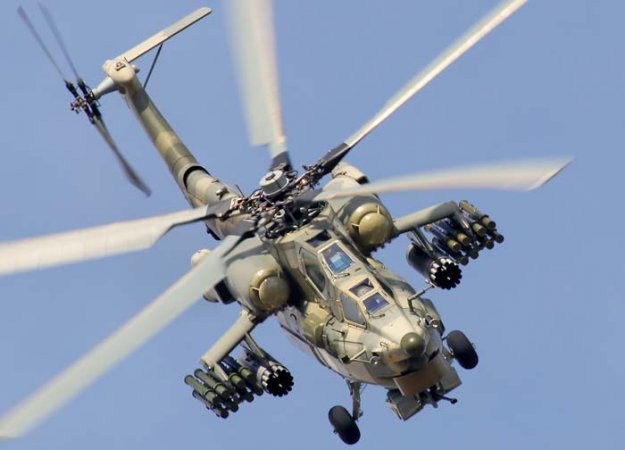 According to him, the laser countermeasures system will considerably improve survivability of the helicopters on the battle missions and protect them from both currently available and future missiles equipped with IR homers.
In addition, as was reported by the concern's deputy director Igor Nasenkov, first production units of another laser countermeasures system designed for Mi-28NE (export variant of Mi-28N) have been already tested and supplied to the customer. The system's trials were completed by 2016, and the first samples were put into production to be mounted on exported helicopters.
Attack helicopter Mi-28NM is designed for searching and destruction of low-speed air targets, tanks, armored vehicles and personnel, day and night, in any weather conditions.