As for him, ECA Group initially planned to sell Russia four unmanned boats and four submersibles for
Alexandrite
-class minesweepers. Later on, however, the parties agreed upon delivery of only three boats. Russia has received two Inspectors, another one is to be delivered by the end of 2017. The contract costs about €10 mln.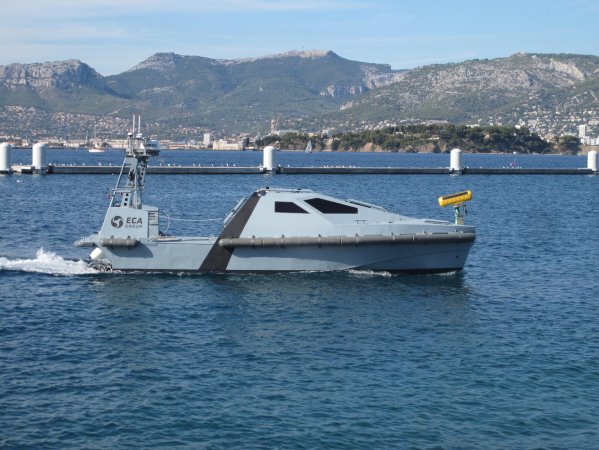 "Although our products are beyond the sanctions, Russia refused to buy the fourth boat and decided to build them independently. In the next two years we plan to kick off production of
Inspector
boats and their submersibles here, in Russia", Mallet said.
Since 1936, ECA Group has been focused on innovative projects in robotics, automated systems, modeling and industrial processes. The company's drone boat is used on the Project 12700 lead minesweeper
Aleksandr Obukhov
.
Project 12700 (codenamed
Alexandrite
) harbor minesweeper was developed by the Almaz Central Marine Design Bureau for the Russian Navy. The mine defense ships of this type are designed for searching and destruction of mines in littoral waters around naval stations. Ships of this project are expected to become the basis of the renewed Russian Navy's minesweeping force.