"We'll buy those planes, we really need them… We're going to replace all light fighters with just this class of jets", reports
RIA Novosti
citing Viktor Bondarev.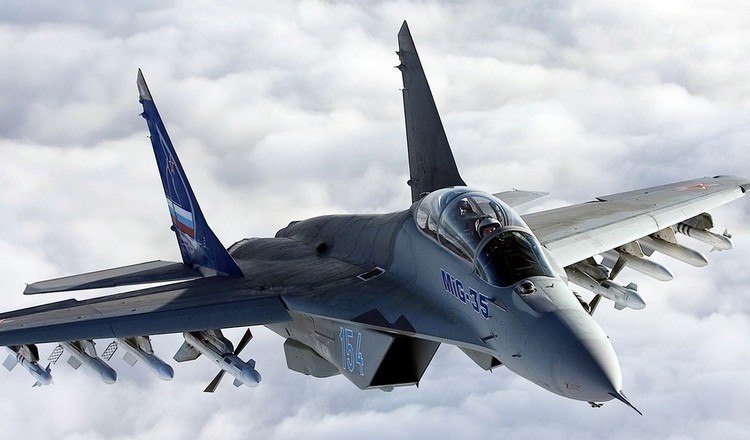 Prior to that, president Putin watched the beginning of the fighters' flight tests on video conference.
The new 4++ generation fighter jet is designed for destruction of aerial, mobile and immovable land and sea surface targets in any climatic and weather conditions.
MiG-35 represents the further development of MiG-29K/KUB and MiG-29M/M2 warplanes. Reliability of the aircraft, engines and onboard electronics were improved, service life of the airframe was extended as well. According to MiG officials, cost per flight-hour of MiG-35 is almost 2.5 times less than that of the MiG-29 jets.
The new MiG-35 fighters feature considerably lower radar signature and have the three-channel quadruple-redundancy digital remote control system.
According to open sources, MiG-35 is capable to carry up to 7,000 kg of payload on 10 weapon stations and accelerate up to 2.25 Mach (over 2,700 kph). The airplane's mission radius is 1,000 km and service ceiling is 17.5 km.