"This T-72 survivability kit was designed in 2004-2006 for the Russian military, but it can be exported as well", Alexey Zharich, deputy director of Uralvagonzavod, told Mil.Today.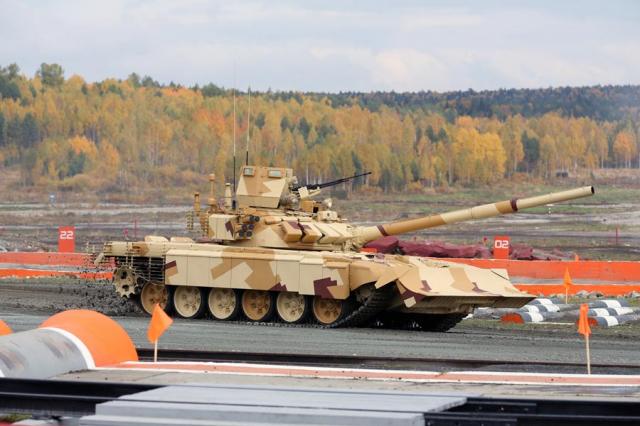 Urban warfare version of T-72B
According to the company's representative, the new T-72B version features the dozer blade and can be used not only in urban terrain but in all other kinds of battle. Zharich said the company had already supplied such tanks to the Russian military.
The dozer blade is primarily used for mine clearance and overcoming rubbles, emphasized Oleg Vladykin, a military expert and the editor at The Independent Military Review.
"The tank's key protective systems are explosive and active armors. The active protection implies side launchers; they shoot charges towards an incoming shell and hit it with fragments or, at least, misguide it. There are two kinds of explosive protection: explosive boxes that disintegrate the penetration jet when being hit and so-called 'fish scales' that also deform the explosive jet", explained the expert.
The T-72B tank version equipped with additional protective kit debuted at the Russia Arms Expo in 2013. The tank was demonstrated abroad in June 2016 at the KADEX-2016 held in Astana, Kazakhstan. Along with that, the tank's retrofitted version with additional protective kit but without a dozer blade was presented at the ADEX-2016 show in Baku, Azerbaijan, in September 2016.