"The market segment for our product was originally civil use", Dmitry Klochko, director of Location Workshop LLC (LocMas) shared with Mil.Today. "But as long as the military showed interest in the project, we'll adjust it for defense purposes", he added.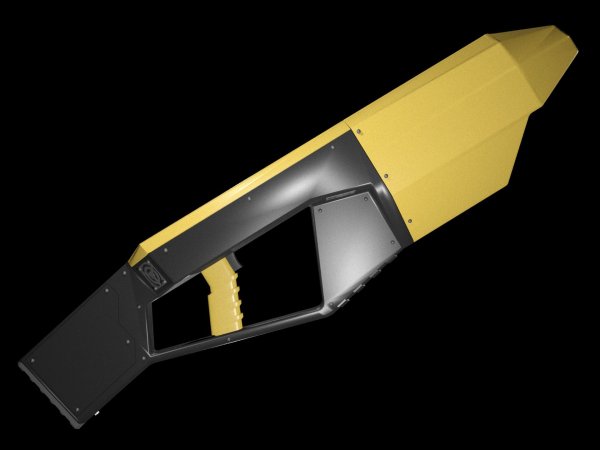 On Monday, April 3, the LocMas directors met with officials from defense ministry's department for scientific activities and advanced projects technology support. The parties agreed upon the tests for the dronegun codenamed PKP BPLA to be held at the Krasnoarmeysk range at the end of April.
Following-up the trials, the military may draw specifications to upgrade the gun for defense tasks, supposes the LocMas staff.
PKP BPLA stands for UAV electromagnetic and optoelectronic suppression portable system. It neutralizes drones by cutting off control, data exchange and navigation channels. For that purpose, it uses electromagnetic waves and laser radiation. A drone happened at the gunpoint gets disoriented and runs an emergency landing program. Depending on the drone type, it takes 4..30 seconds to lock-on the target until its full suppression. PKP BPLA does not damage hardware of UAVs, so after the interference they can be launched again.
"One man is quite enough to operate the system. No special skills or experience is required. The gun may not inflict any harm on people either", Dmitry Klochko told Mil.Today.
PKP BPLA weights 5.5 kg, is 1.16 m long and has an operational range of 600 meters. The system's equipment complies with the IP 66 standard (rain and snow protection). Manufacturer's trials were held at ambient temperatures from -23°C to +30°C. Operation time of the gun between battery charges is up to 4 hours, full charge takes 2 hours.
The known foreign counterpart is the Dronegun produced by Australian-based DroneShield Ltd. Its operational radius is up to 2 km. The Dronegun is prohibited in the US, the manufacturer's website says.