The booth of the Saint Petersburg-based concern will join the showroom of JSC Tactical Missiles Corporation.
The TE-2 and UGST torpedoes will definitely kindle interest among importers of Kilo-class submarines, Andrei Frolov, head editor of the Arms Exports magazine told Mil.Today. "Those who bought such subs from Russia will order these torpedoes, too. These countries have not a wide choice in the matter. It is a kind of unusual to buy Chinese torpedoes, while ours are better and more familiar", said the expert.
According to Frolov, the customers have no ideological prejudice regarding Russian torpedoes, "though, the torpedo issue is not our cup of tea. Anyway, now it is much better than in 90's", he said.
Except for torpedoes, at the IMDS-2017
Gidropribor
will show sea bottom mines MDM-1 and MDM-3, the sonar for detection of small-size underwater objects, the self-propelled sonar countermeasure device MG-74ME, the hardware-based instrument module APM for modernization and charging of bottom mines, power supply sources and various batteries.
Project 636
Varshavyanka
(known in NATO as
Kilo
-class) diesel electric submarines were designed for antiship and antisubmarine warfare, protection of naval bases, sea and littoral lanes. Length of these subs is 73 meters, beam is 10 meters, limit depth is 350 meters, submerged speed is up to 20 knots, endurance is 45 days. These subs are armed with six 533-mm torpedo tubes, mines and
Caliber
attack missile systems.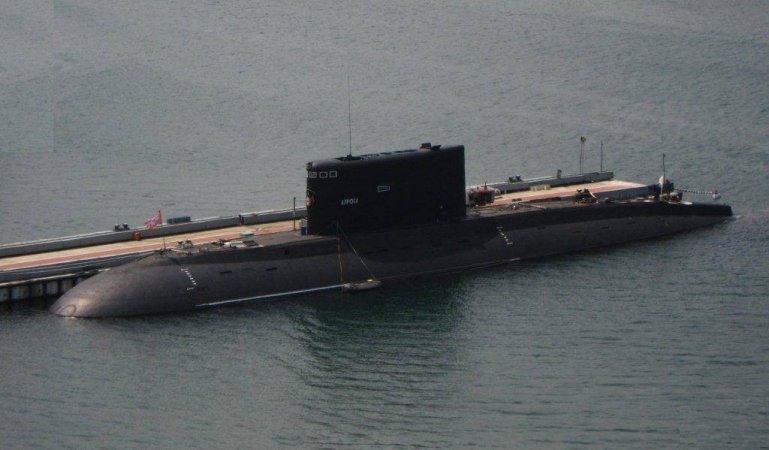 Project 636.1 diesel electric submarine
Different versions of
Kilo
-class submarines were delivered to China, Algeria, India and Vietnam. In 2016,
Admiralteyskie Verfi
shipyard completed the six-sub series for the Vietnamese Navy. In the same year, Indonesia took interest in these submarines as well. Foreign customers are interested in the subs of this class because of their perfect silence and powerful arms.
Project 636.1 is improved variant of Soviet diesel electric submarines of Project 877EKM exported to the Warsaw Pact countries, thus dubbed "Varshavyanka" (in Russian, a girl from Warsaw). The upgraded Project 636.3 subs are being under construction for the Russian Navy.