According to the KSSC press service, similar systems are available to the US, France, Denmark, Japan and China, but they yield to the Russian testing bench that costs 120 mln rubles and took 2 years for construction.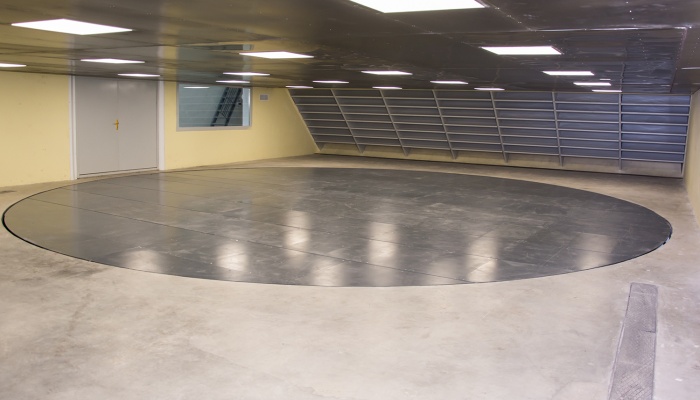 "For surface parts of ships, it is important to determine aerodynamic characteristics. They are source data for further research of controllability. That's the key task of the air tunnel", Sergey Solovyov, deputy head of hydrodynamics section at KSSC told reporters.
The expert said the second priority was finding fields, speeds and parameters of wind over takeoff/landing zones of ships.
"It is critical for correct choice of takeoff and landing trajectories for helicopters, as well as for maneuvers", specified Solovyov. "Besides, we need to measure fields and speeds over aircraft–carrying ships to practice standard and non-standard situations. We need to use the most detailed model for that", he added.
What is more, the air tunnel is used to find hydrodynamic characteristics of submarines and remotely-controlled submersibles.
"Some parameters are very hard to measure in experimental tanks, say, velocity fluctuation or turbulence scale. That's why, we traditionally find them in air tunnels", said the expert. "Here, we test various functions of submersibles like connection/disconnection with a mothership.
According to Mikhail Pestrakov, aircraft engineer at MKB Kompas, such kind of researches are critical, as ship-designing would be much more complicated without their results.
"The speed of present-day ships is high, so the lateral and wind humps are felt much as well as opposite wind resistance. Considering these parameters, we adjust structural design of our ships", emphasized the expert
The air tunnel's operational section length is 18 meters, cross-section of its operational area is a 11x2.3-meter rectangle, maximum free speed velocity is up to 14 mps, adjustment pace of stream speed control is 0.1 mps.