"Along with aircraft manufacturers, we're considering creation of the advanced RTOL airplane, perhaps, the vertical takeoff and launch one, the defense ministry does have such plans", he said.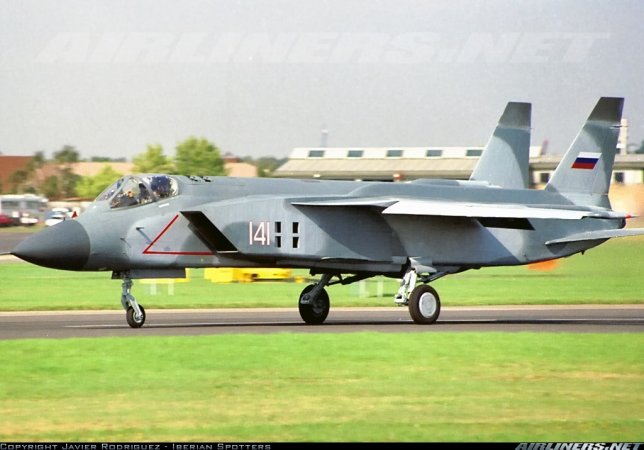 Yak-141 at the Farnborough-1992 airshow
Being questioned by Mil.Today which design bureau would work on the prototype jet, Borisov said it would be development of "Yakovlev's project".
"Among others, that could be further development of Yak-141, such airplane would be probably used as an advanced (deck-based – editors' remark) fighter for new aircraft carriers", said the military official.
According to him, the end of the State Arms Procurement Program 2018-2025 "would coincide with a new generation of aircraft hardware". Borisov added that the defense ministry plans "to lay the keel of a new aircraft-carrying cruiser" before 2015.
"Su-33 and MiG-29K deck-based fighters are the core (of the airwing - editors' remark) of Russian aircraft-carrying ships, particularly,
Admiral Kuznetsov
", summarized the deputy minister. He emphasized that these airplanes proved themselves during the Syrian campaign.