According to him, it is a radically new airplane, rather than a simple upgrade of currently operational MiG-31BM. "This is a prospective aircraft system, interceptor", emphasized Tarasenko.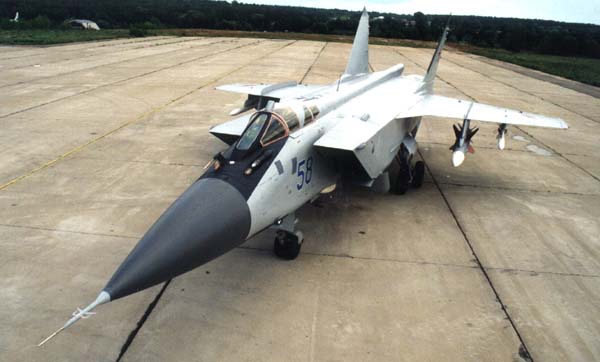 Certain timeframes of deliveries depend on inclusion of the project in the State Arms Procurement Program 2018-2025.
Current version of the MiG-31BM supersonic long-range fighter interceptor is designed for detection and destruction of air targets at extremely low, low, medium and high altitudes, day and night, in any weather conditions.
MiG-31BM detects targets at the distance up to 320 km and hits them from up to 280 km. The jet is capable to track up to 10 air targets and simultaneously destroy six of them.
The third military and technical forum Army is held in August 22-27 in the Patriot congress and exhibition center, Alabino range, Kubinka airbase, in military commands and the Northern Fleet. Over 1,200 Russian and foreign companies take part in the exhibition. According to the steering committee, the outdoor exposition takes 500,000 sq m, and over 100,000 sq meters in pavilions.