The supplies amounted to 24 bln rubles.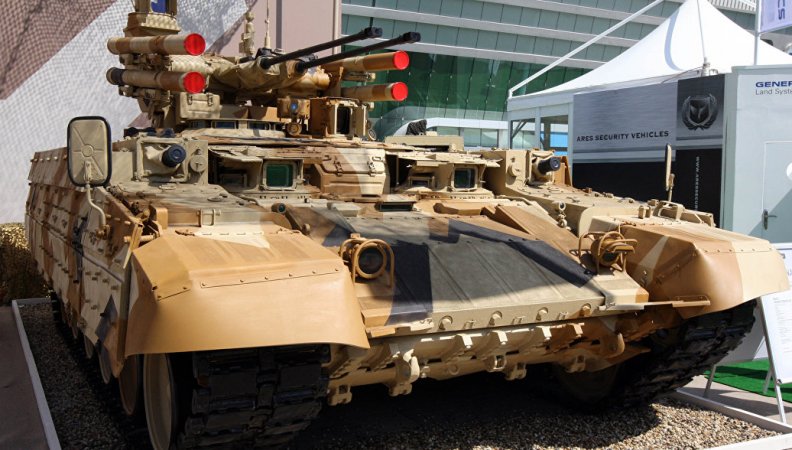 TSCV
Terminator
is based on the T-72 tank chassis. Thanks to the powerful and versatile weapons, it effectively destroys enemyís tanks, IFVs and other armored targets, firing points, fortifications, and personnel using grenade launchers and antitank systems.
T-90M tank was designed under development project
Proryv-3
and became the further upgrade of the T-90AM models. Key distinction of the vehicle from the previous versions is a new turret design with ammo stowage rack located beyond combat compartment. Moreover, the tank is equipped with the modernized 125-mm gun with extended barrel and new fire control system.
The new tank constitutes an adaptation of previous in-depth upgrade projects of T-90 to requirements of the Russian military.
The third military and technical forum
Army
is held in August 22-27 in the Patriot Congress and Exhibition Center, Alabino Range, Kubinka Airbase, in military commands and the Northern Fleet. Over 1,200 Russian and foreign companies take part in the exhibition. According to the steering committee, the exposition takes 500,000 sq m outdoors, and over 100,000 sq meters in pavilions.