According to him, the delay is caused by the need to hold all appropriate tests and prove the onboard systems' serviceability. The interviewee added, however, that the delay in handover was related neither to the shipyard nor to weapons trials. He assumed that the corvette would join the Navy at the end of Q1 2018.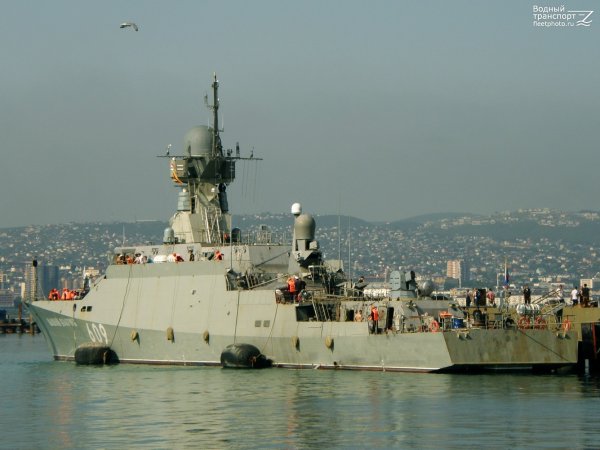 Corvette Vyshny Volochek (Project 21631, codename Buyan-M)
A source at the Zelenodolsk Shipyard confirmed that information to Mil.Today
The Black Sea Fleet's information support department reported that the bad weather and storms were hindering the trials.
On December 13, Mil.Today reported about severe weather conditions that disturbed the trials process.
In May 2017, Renat Mistakhov, director of the Zelenodolsk Shipyard promised to hand over the corvette to the Navy in October.
For reference
In August, the ship moved to Novorossiysk via internal waterways. The shipyard's tests started on September 5, upon their successful completion, the corvette proceeded with the state trials.
Project 21631
Buyan-M
corvettes were designed by the Zelenodolsk Design Bureau. These are multirole 'river-sea' class ships equipped with up-to-date artillery, missiles, anti-terror, air defense and radio electronic weapons, including 8
Caliber
cruise missiles. Displacement 949 tons, length 75 meters, beam 11 meters, max speed 25 knots, operating range 2,500 nautical miles, endurance 10 days, crew 52 men.