The ship's life support systems, navigation equipment, anchor and towing gear were successfully tested throughout the three trial phases, added the military spokesman.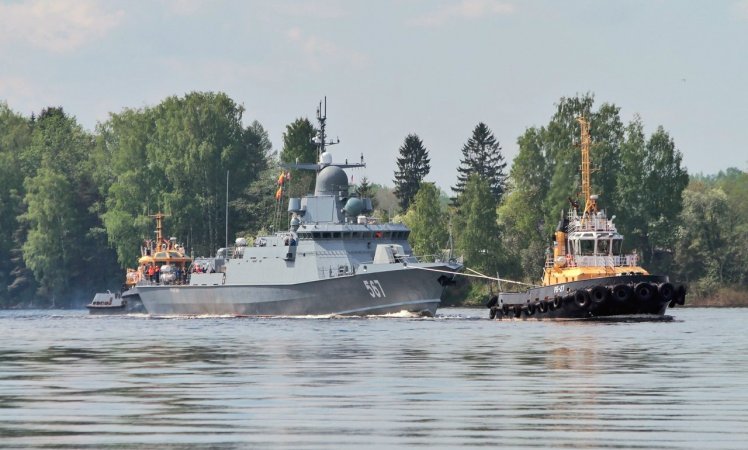 Corvette Uragan (Project 22800 Karakurt)
Corvette
Uragan
is planned to attend the Main Naval Parade, which is to be held on July 29 in Saint Petersburg and Kronshtadt in honor of the Russian Navy Day.
Project 22800 corvettes were designed by
Almaz Design Bureau
as an alternative for Project 11356 frigates, which construction was delayed. In total, the Russian Navy plans to receive up to 23
Karakurt
-class corvettes.
Each
Karakurt
-class corvette is armed with the advanced 76.2-mm gun mount AK-176MA and the
Caliber-NK
attack missile system. The ship's displacement is 800 tons, max speed is 30 knots, endurance is 15 days.
Being built at
Pella Shipyard
, corvette
Uragan
was planned to join the Navy in 2017. According to a source of
Mil.Press Today
, the ship's commissioning was delayed due to the new weapons. Since
Uragan
is a lead ship of Project 22800 with the whole range of new equipment, the hardware needs more time for installation and testing.
Trials of corvette
Uragan
on Lake Ladoga began in May.