"The electronic model used for the production ensures alignment between the fuselage structure and the helicopter systems. It helps produce parts and accessories by CNC machines", says the document.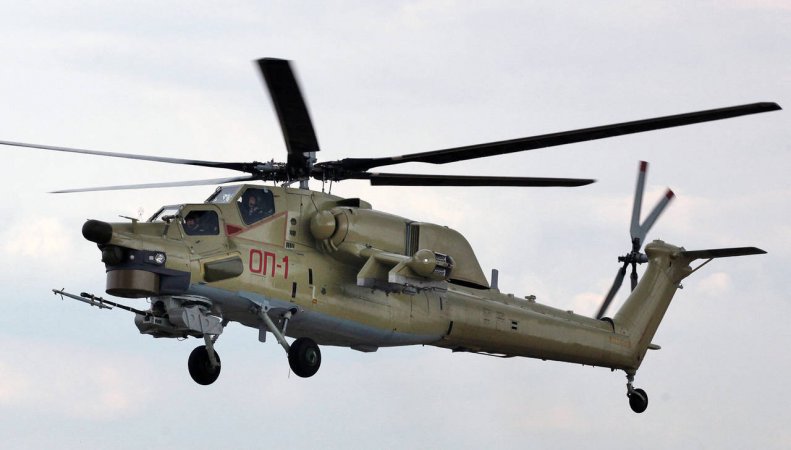 All components of Mi-28UB helicopters are designed electronically using the computer-aided design (CAD) systems UNIGRAPHICS NX, SolidWorks and TeamCenter.
Rostvertol
officially stated that the use of electronic models and other digitalization methods have minimized the preproduction scope through cancellation of the second-phase tooling.
The company declared the digitalization of Mi-28UB production was its major breakthrough of 2017 in the helicopters manufacturing process.
The first experiment of digital model creation at the Mil Moscow Helicopter Plant was digitalization of designing documents for light multirole helicopter Mi-34. Works on modernization of Mi-28N were completely digitalized.
According to one of Kamov's engineers, the first fully 'digitalized' helicopter was Ka-226. It is designed and produced by the Russian Helicopters holding entirely by digital production technologies. The expert said manufacturers of Russian helicopters had been using the 3D designing technologies for over 10 years, so it is long overdue to proceed with electronic life cycle management systems at the industrial level.
Kamov bureau began implementation of CAD CATIA in 2009. Before that, designers used drafting boards and made drawings manually.
For reference
Mi-28UB (project 298) is a combat training version of the Mi-28N attack helicopter. Being designed since 2010, the helicopter preserves all attacking capability and can be used not only for pilots training, but for combat missions as well.
The main difference of the combat training variant from the basic attack one is the twin control set based on hydraulic/mechanical systems. This enables control of the helicopter from any cockpit. The Mi-28N version has limited piloting capabilities in the front cockpit.
Mi-28UB performed the first demo flight in 2013. The helicopters are produced by
Rostvertol PJSC
.
In April 2016, the Russian Defense Ministry and JSC Russian Helicopters signed the contract for serial supply of 24 combat training helicopters Mi-28UB. The military is about to receive the first batch by the end of 2018.