As for him, it can be both Project 22350 or Project 22350M frigates.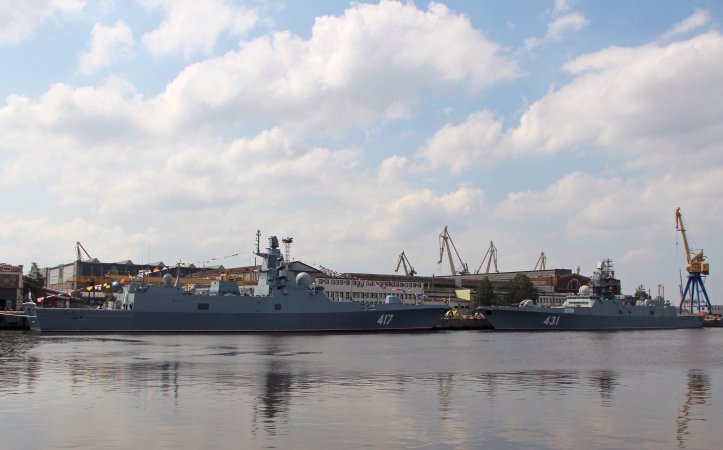 Project 22350 frigates Admiral Gorshkov and Admiral Kasatonov at Severnaya Verf shipyard
However, the case is not a concurrent keel-laying of eight ships, but a consequential construction, specified a well-informed insider in the interview to Mil.Press Today.
Project 22350M was announced in December 2014 by Admiral Viktor Chirkov, the then Russian Navy Commander-in-Chief. According to him, the Navy counted on at least 15 frigates of basic and modified versions.
The series of Project 22350 frigates was limited by four ships, while the state arms program initially provided for commissioning of eight ships of this type by the end of 2020.
In May 2016, defense minister Sergey Shoygu declared the Navy would receive only six Project 22350 frigates, and not earlier than 2025. Now, the naval command has decided to create a modernized version of the ship, Project 22350M, displacing about 8,000 tons.
In July 2018, at the commissioning ceremony of
Admiral Gorshkov
, the lead ship in series, deputy navy commander Vice Admiral Viktor Bursuk told
Mil.Press Today
that the Russian Navy would receive the first Project 22350M frigate by 2026.
Severnoye Design Bureau
will
start developing
the so-called "Super Gorshkov" project later on this year.