The contract between the Moscow-based container supplier
ProfPolymerCase
and one of the companies of the United Aircraft Corporation (UAC) was signed in 2017 after the MAKS airshow, an insider in the defense industry told
Mil.Press Today
.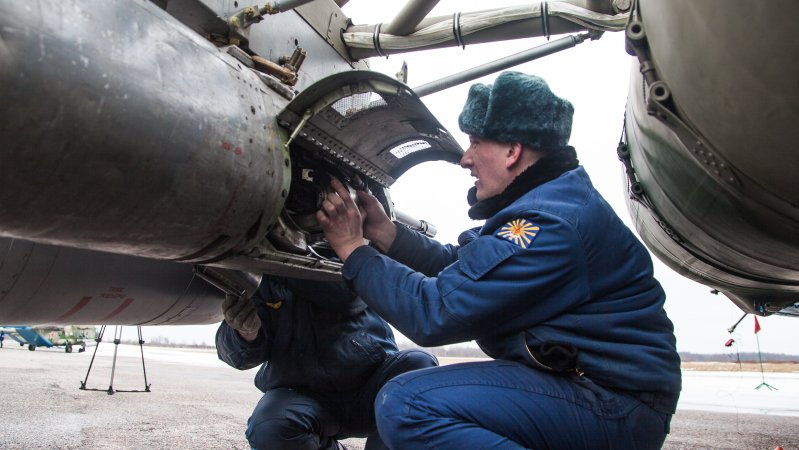 Servicing of aircraft gun GSh-23 in the UPK-23-250 suspended container
Nikita Grigoriev, Mil.Press Today
The question is a small lot of containers, about 50 pieces. Due to the shockproof and sealed containers, the suspension units will be protected from damage while storage at airbases.
At its booth,
ProfPolymerCase
is presenting a model of the suspension unit located inside the container. The company representatives do not disclose what type of weapon their containers are designed for. It can be used, for instance, for storage and transportation of electronic warfare units.
Several producers and suppliers of polymer and metal-polymer containers demonstrate their products at the Army-2018 forum. Except
ProfPolymerCase
, the exhibition is attended by
Sterkh
, American
Peli
, and even Turkish suppliers of plastic boxes.
Demonstration of the cases is held under the ongoing Russian program on establishment a national standard for present-day containers for weapons and ammunitions, as well as their testing techniques. The first edition of the standard was adopted on the eve of the Army-2018 forum, on August 9. The document is discussed by manufacturers of containers, suppliers of weapons and ammunitions, as well as state customers represented by Main Missile and Artillery Directorate of Defense Ministry, National Guard, and other agencies.
The Army-2018 forum is held in August 21-26 at the Patriot Congress & Expo Center, Alabino Range, and Kubinka Airbase near Moscow.