Vaibhav Gupta, director of Indian defense company MKU Ltd confirmed the DEFEXPO venue to Mil.Today and added that the exhibition dates would be officially announced on January 18. However, the event's website is still unavailable.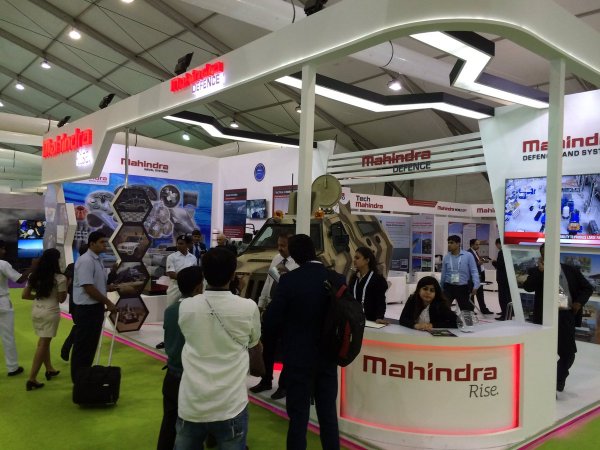 Indian military exhibition DEFEXPO India
Rosoboronexport officials said they were tracking thoroughly any information on DEFEXPO and expected an official confirmation from the steering committee. After that, Rosoboronexport will promptly notify all interested Russian companies, added the agency's spokesman.
On December 27, 2017,
Business Standard
reported on the rescheduling of the exhibition and the uncertainty regarding the venue.
Initially, opening of DEFEXPO was planned in February 21–24 in Goa. However, on December 14, Indian defense minister Nirmala Sitharaman doubted that the event would be held in February.
According to the newspaper, the Indian defense agency lobbied New Delhi as a venue for DEFEXPO 2018. These disturbances were caused by strict criticism over the event infrastructure in 2016, writes
Business Standard
.
For reference
DEFEXPO India is held once in two years since 2000, being backed by Indian defense ministry and the Federation of Indian Chambers of Commerce (FICCI).
The show is about army weapons, air defense assets, electronic warfare and communications facilities, aircraft equipment, coast guard armament, armored vehicles and artillery systems, specialized small-arms and special units outfits, naval hardware and weaponry, satellite and space technologies, as well as dual-use products (civil and military).
In 2018, DEFEXPO expects to host representatives of over 500 defense companies from all around the globe.