The use of this radar allows for detection of hostile moving armored vehicles and manpower under low visibility and adverse terrain conditions, reports press service of
Russian Defense Ministry
.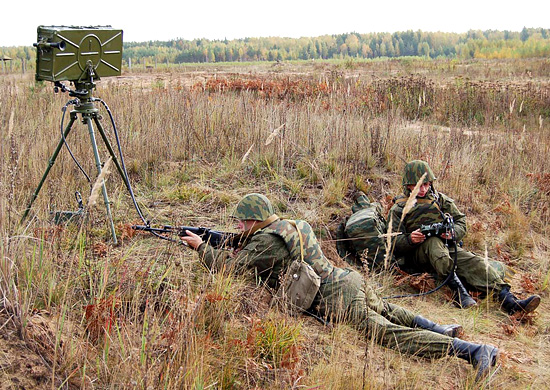 Fara-VR short-range portable radar
In addition, the radar can be mounted on different types of heavy machineguns like Pecheneg and Kord, as well as automatic grenade launchers AGS-17 and AGS-30. In such combination, the radar is capable to detect and destroy the enemy timely, and being linked with a night vision system, it helps to engage group targets at total absence of optical visibility.
The radarís equipment provides for full-scale and effective reconnaissance of a terrain sector in panoramic view, identification of nature and type of an object at the distance of 4-8 km and finding its coordinates for further massive artillery and air strikes. The radar weights 12 kg, it is man-portable.
During training missions scouts practice covert battlefield relocations, deployment of the radar, carrying out reconnaissance, target detection, identification and engagement.
The Fara-VR radar system was commissioned by the Western Military Commandís reconnaissance units in the current year.