Sergei Korotkov, director general at the RAC MiG, said that in the interview to
Vedomosti
.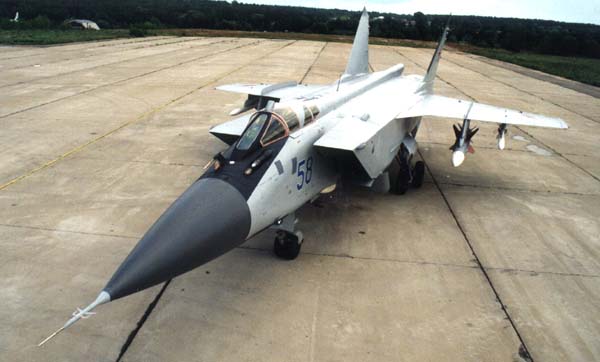 "The MiG-31 interceptors are in a great demand for national air defense. Although their production ceased quite a while, tasks of MiG-31 must be accomplished anyways", he said.
According to Sergei Korotkov, "we need a new aircraft system to complete these missions which number has grown, in fact".
The new aircraft system will be based on new principles and made of new materials. "We clearly understand what kind of an airplane it will be. The work on design of this jet is in progress", said the MiGís director. He added that the project was not an initiative, i.e. it was funded by the state budget.
The MiG-31 two-seat supersonic all-weather long-range interceptor was developed in 1970ís. The warplane was designed for interception of cruise missiles at any altitudes and speeds, as well as low-altitude satellites. MiG-31 regiments had a special-purpose status within the air defense branch.