The first onboard hardware package (OHP) based on Il-80 airplane has successfully passed state trials and by the end of 2015 will be handed over to the customer, reported press service of the United Instrument Manufacturing Corporation (UIMC).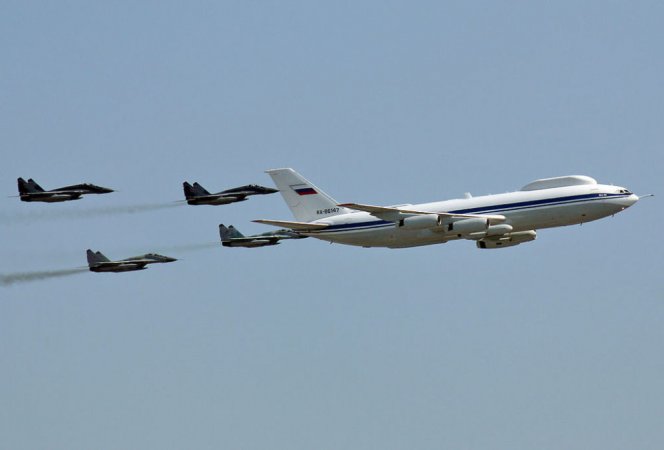 The air-based strategic command and control center is used in conditions of operational deployment, absence of land infrastructure, and upon loss of ground command and control posts, communication hubs and lines.
"Speaking of performance, it is a unique system providing control of all services and branches", says Sergei Skokov, UIMC deputy director. "In the corporation, the works on the OHP are performed by the Polyot Research and Production Company based in Nizhny Novgorod. Except for Russia, only the US produces aviation equipment of this kind. Americans call such system "a doomsday plane", he added.
New generation of airborne command centers outstands with improved survivability, functionality, reliability, better weight/size characteristics and lower power consumption, announced the corporation's press service.
Design of Il-80 airplane allows for accommodation of generalship, combat crew including operation group of General Staff officers and specialists of technical team responsible for operation of the onboard equipment.
Technically, the system is capable to provide simultaneous control of ground force, navy, airspace force and strategic missile force.
Currently, UIMC has already started development of the 3-generation airborne strategic command and control center.