That was reported by
TASS
referring to the Black Sea Fleetís spokesman Vyacheslav Trukhachev.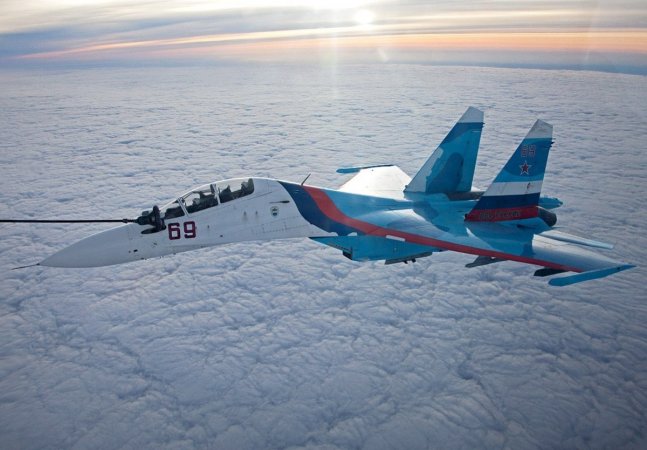 "Renewal of the Black Sea Fleetís naval aviation began after reunion of Crimea with Russia in 2014. Rearmament with the newest multirole fighters Su-30SM has almost finished", he said.
According to the Black Sea Fleet representative, a squadron of eight Su-30SM stationed at the Saki airbase has been formed at the fleet by the present time. In the current year the fleet will receive more aircraft of this type, he added.
The fleet has commissioned UAV systems, air attack arsenals are being renewed, pilots are retrained to operate new types of aircraft, emphasized Trukhachev.
The Black Sea Fleet spokesman reminded that the 95th anniversary of Russian naval aviation was celebrated that day in Sevastopol. In this regard fighters Su-30SM and helicopters Ka-27PS paraded in the city sky.