No sooner the new year began, it revealed a number of explicit violations and quite strange mistakes made by state contractors while defense procurements. Glaring violations were detected in multibillion contracts on works in military camps, flight test ranges of high-tech aircraft technologies, arsenals of newest missiles, and on the key-importance Arctic islands.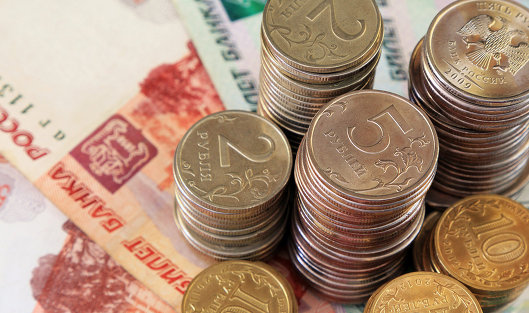 An online newspaper Fontanka.Ru puplished a material on January 12 presenting clamant facts of at least RUR 26 bln state contracts got by several Saint Petersburg-based companies. According to the publisher, those firms are to maintain military bases all across the country while some of them lack licenses for such works. It still remains a puzzle how ordering parties could lose sight of that. Apart of being unlicensed, the tender winners are remarkable for other things. For instance, all those companies were registered 2 or 3 months before their tender winning. Another thing, all organizations are connected with the MegaLine holding which comes under a prominent businessman Evgeny Prigozhin.
Soon after that publication, new facts revealed over these matters. For one, the Alexey Navalny's "Anticorruption Foundation" published an own investigation into ties of the Russian defense ministry with Mr. Prigozhin. Except for the five companies mentioned in the report, lawyers of the Anticorruption Foundation (ACF) managed to find another three firms that had got contracts for delivery of solid and liquid boiler fuel to the amount of 13 bln roubles. And the total sum of the contracts, according to the ACF lawyers, exceeded 40 bln roubles. Such news had not ended on that, however.
It was reported on January 22 that a construction company named GSP had got five defense orders for 2.2 bln roubles less than within a week. The firm is supposed to reconstruct testing systems of the Russian Airspace Force located both inside and outside the country, particularly, in Kazakhstan. The company looks rather strange though, and, according to the Federal Tax Service, carries signs of a fly-by-night firm.
As was found, the Federal Bailiff Service tried to recover a debt from the aforementioned company in January 2015 but failed to find any property to arrest. However, according to the open data base, the company that won the state order, in 2014 lacked money turnover, suppliers and other attributes of financial activity, which is also a sign of a fly-by-night firm.
Mil.Today wrote about another similar case right after five days. The news agency found out that contracts for works in missile storages all across the country were accidentally given to a phantom company having signs of a fly-by-night firm, but the contract is being executed by another company under similar name.
However, the organization announcing this tender was in comfort with such a detail. Defense contractors treated this situation as a common mistake in procurement documents. As it turned out, five members of the tender committee took no notice of the fact that, in the protocol, the contract was given to an absolutely different company with an absolutely different TIN and other banking details. Such mistake could have cost very much if a fly-by-night company that formally obtained the contract would use those documents to get access to depots full of newest military hardware.
Such strange things with defense procurements have become more frequent despite statements of Russia's top officials about military budget cuts.