That was reported by
Interfax
referring to an insider in military technical cooperation agencies.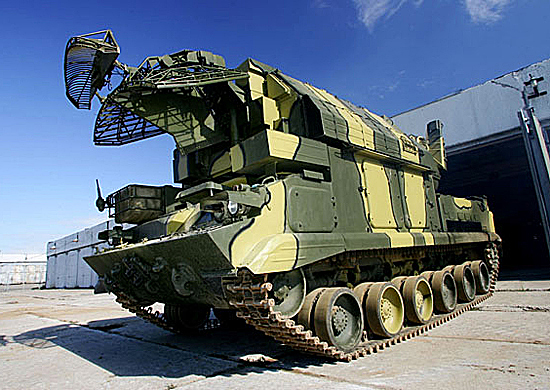 TOR-class air defense system
According to the source, Iran is about to purchase S-400 air defense systems and discuss potential procurement or licensed assembly of Su-30SM multirole fighters.
Also, Iranian authorities negotiate on possible procurement of
Bastion
coast defense missile systems armed with
Yakhont
supersonic antiship missiles, Yak-130 operational trainer airplanes, Mi-8/17 series helicopters and marine hardware including diesel electric submarines and frigate-class surface ships.
Speaking on purchase of armor vehicles, the interviewer said that, due to Iranian industryís wide engineering experience, at that particular field cooperation would shift to common projects rather than ready delivery. "Mostly, these are army weapons, in particular, armor vehicles, and naval systems. At some point, Tehran used to assemble Soviet (Russian) tanks T-72 and BMP-2 infantry fighting vehicles", reminded the source.
Picked up stream in 1990ís, the Russo-Iranian military technical cooperation ceased in 2000 as a part of political set-offs between Moscow and Washington. After that and right up to imposition of international sanctions on Tehran, Russia has been implementing only episodic contracts; the largest was delivery of Tor-M1 air defense systems in 2005-2006, reports
Lenta.Ru
.