That was reported by
TASS
referring to a source in the Russian Navy Command.
"Launching of the fifth submarine is scheduled on March 17. The event is dedicated to the Submariners Day and the 110th anniversary of Russian submarine fleet to be celebrated on March 19. The sixth sub,
Kolpino
, is to be launched in May, in accordance to the plans", said the interviewee.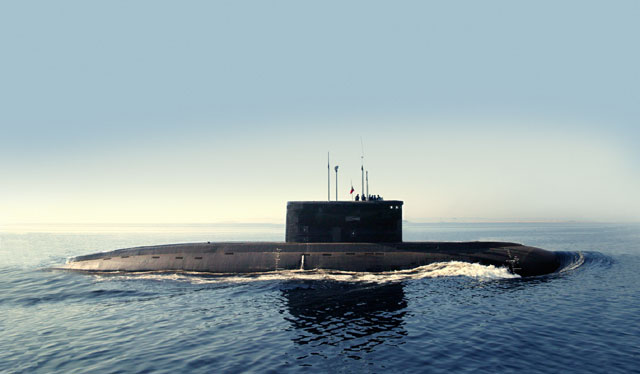 A Project 636 Varshavyanka diesel electric submarine
He reminded that commissioning of
Veliky Novgorod
and
Kolpino
subs would be held by the end of 2016.
The Russian Navy already operates four Project 636.3 submarines. The lead sub,
Novorossiysk
, joined the Russian Navy in August 2014; the second sub in series,
Rostov-on-Don
, was commissioned on December 30, 2014. The third submarine,
Stary Oskol
, has been serving in the Russian Navy since July 2015.
Krasnodar
, the fourth sub in the family, was handed over to the Navy on November 5, 2015.
Before being sent to the Black Sea, all subs of the series undergo deep-sea trials in the north.
In December 2015, diesel submarine
Rostov-on-Don
for the first time in the Russian submarine fleet's history delivered a missile strike from the Mediterranean Sea against facilities of the Islamic State (a terrorist organization banned in Russia) located in Syrian province Al-Raqqah.