As for him, on December 21 SSBN
Tula
had successfully finished the shipyard's sea trials and commenced the transfer to the homebase at the Northern Fleet, where soon will be recommissioned into the Navy.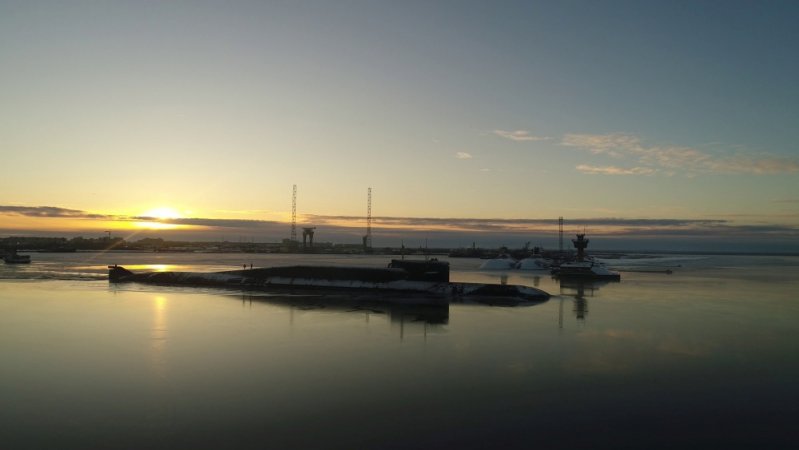 Project 667BDRM nuclear-powered strategic submarine Tula
Press service of Zvezdochka Ship-Repair Center
The shipyard's spokesmen told Mil.Today that all problems with the submarine's handover delays occurred early in December had been finally resolved. The Severodvinsk shipbuilders restored technical serviceability of all onboard systems and retrofitted the sub's radio electronics.
"The submarine's commanding officer and the shipyard's engineer in charge, Dmitry Lykov, reported that all performance characteristics of the ship meet the relevant technical specifications, equipment is in operable conditions", added the Zvezdochka press service.
K-114
Tula
is a Project 667BDRM
Delfin
nuclear-powered ballistic missile submarine. Built in 1987 at Sevmash Shipyard (Severodvinsk), she is the fourth submarine in the series. Since early 2015, the sub had passed overhaul at Zvezdochka shipyard, which resulted in a 3.5-year service extension period.