As for him, the French unmanned boats
Inspector Mk II
do not meet the needs of the Russian naval mariners in full. In May, Shlyakhtenko announced that beginning from the ninth ship, Project 12700 minesweepers would get "numerous changes and absolutely new features". This includes the new drone boats, too.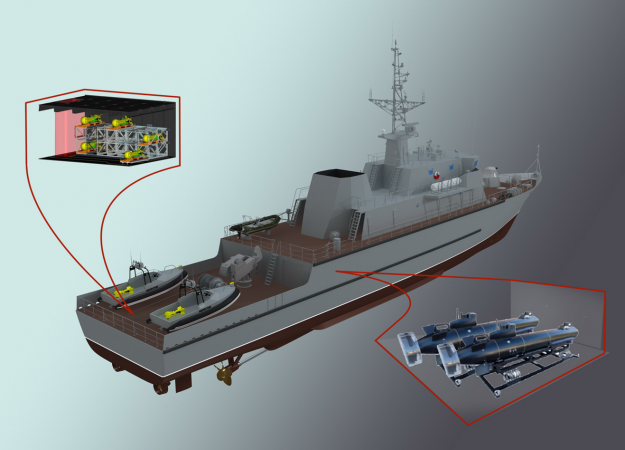 One of the arrangement options of unmanned boats Inspector onboard the Project 12700 minesweeper
An interim solution was installation of the Russian unmanned boats
Scanda
. On July 10, Admiral Nikolay Evmenov, Russian Navy's Commander-in-Chief said the
Scanda
's key feature was that the robotized system was based on the massive operation experience of the fast-speed boats
BL-680
.
Development of unmanned motorboats for minesweepers and other Russian Navy's ships is currently going on a competitive basis, two industry insiders told
Mil.Press Today
. The tactical specifications of the drone boats are jointly elaborated by the naval personnel, scientists, designers and representatives of industry.
One of the interviewees emphasized that the new unmanned boats would be mounted for test operation even on the fourth or fifth
Alexandrite
-class sweepers. The expert did not specify what exactly drone boat was in question, though said it was created on a new platform.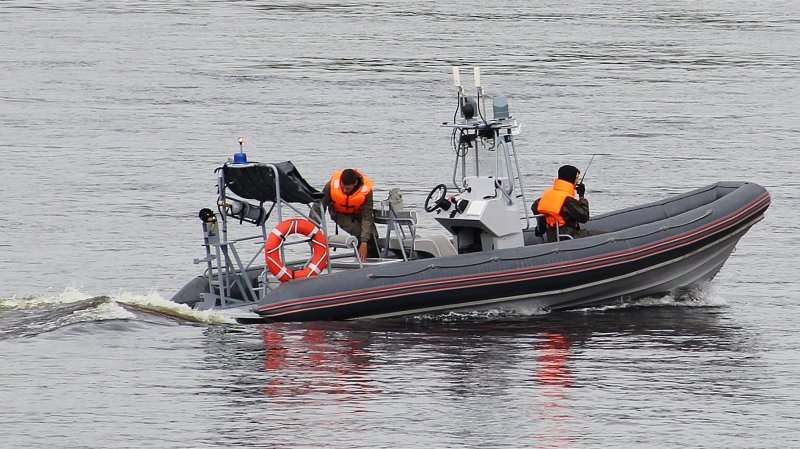 The third ship of this class,
Vladimir Yemelyanov
, will get the Russian-made drone boats based on
BL-680
, announced on May 30 Vladimir Tryapichnikov, director of the Russian Navy's shipbuilding department. The second
Alexandrite
-class minesweeper,
Ivan Antonov
, was equipped with the boats based on
BL-680
, they are undergoing trials.
The Ninth International Maritime Defense Show (IMDS-2019) took place in Saint Petersburg in July 10-14. In the first three days, from July 10 to July 14, the exhibition was open for experts and international guests; in July 13-14 it welcomed wide public.

Mil.Press publishes news, overviews of the novelties and business events of the show in the thematic section IMDS.
Dmitry Zhavoronkov
Have anything to add? Feel free to contact Mil.Press:
+7 (812) 309-8-505, ext. 104
;