The 'five-thirty family' engines will be upgraded and forced-up for one of the future ships, added one of the insiders. A corresponding R&D project was kicked off late in 2017.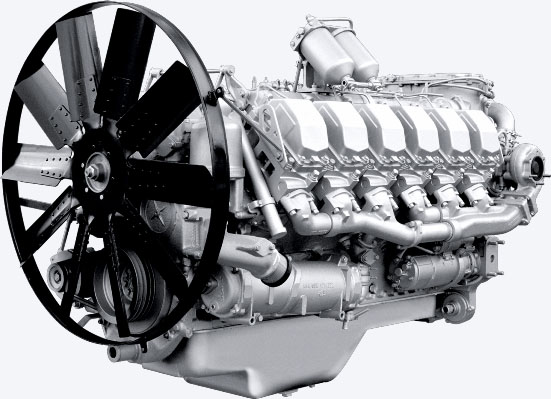 YMZ-850 V-shaped 12-cylinder diesel engine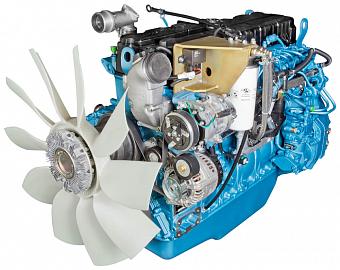 YMZ-530 straight-type diesel engine
According to another source, before marinization of YMZ-530 diesels, the portion of their Russian-made components will be increased. He added that the marinization was of manufacturers' advantage as it would help to raise production output.
In 2018,
Autodiesel PJSC
plans to increase the portion of Russian-made components in the YMZ-530-family engines up to 80%, the company's spokesmen told
Mil.Press Today
. That parameter was 65% in 2015 and 77% in 2017, added the manufacturers. As for them, the engine meets in full the "Made in Russia" standard established by the Ministry of Trade & Industry.
Pavel Plavnik, director of Zvezda PJSC, took a favorable view of potential marinization of the YMZ-530 diesels, in the interview to Mil.Press Today. As for him, these engines are advanced and adequate enough to be used on boats upon certain redesigning.
Engines of the Yaroslavl Motor Plant have been already marinized once: in particular, experts of the Kingisepp Machine Engineering Plant do work on marine versions of these diesels, shared the company's press service.
For reference
YMZ-530 is a family of straight-type 4/6-cylinder diesel and gas engines produced by
Autodiesel PJSC
(Yaroslavl Motor Plant, member of GAZ Group) since 1995. Batch production commenced in 2011. Engines of this family power both civil and military equipment, e.g. the DT-3PM two-section tracked armored transporter
passes
state trials at the moment.
YMZ-850 is a family of V-shaped 12- cylinder diesel turbocharged engines, successors of YMZ-8401. Originally, these diesels were designed for automotive vehicles, tractors, and stationary powerplants.