The local court in Kiev started proceedings in the case of Yerofeyev and Aleksandrov on Tuesday, September 29. The venue of the further proceedings on this case will be appointed at today's session.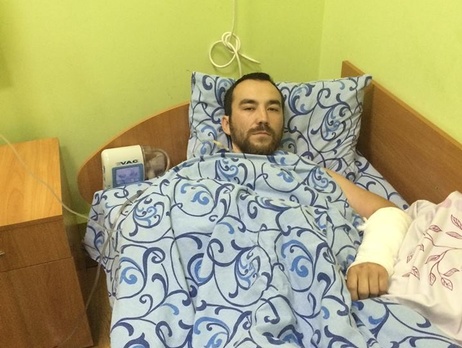 By law, this case shall be considered not in Kiev but at the place of performance, i.e. in a court of Lugansk region, says Oksana Sokolovskaya, lawyer of Yerofeyev.
As for her, the procuracy intentionally protracts timeline of proceedings, reports
TASS
.
Ukrainian justice accuses two Russian citizens of aggressive warfare, illegal crossing of Ukrainian border, illegal trafficking and bearing of weapons and ammunitions, entry in the "occupied" territory and terrorism.
According to official Kiev, the accused persons are active servicemen of the Russian army. In its turn, Russian Defense Ministry denies that reporting both Russians quitted the service before the trip to Donbass.
Aleksandrov and Yerofeyev were caught within the zone of anti-terror operation held by Kiev forces on May 16 near settlement Schastye, Lugansk Region, while attempting to capture a bridge. As a result of a gunfight, one Ukrainian serviceman was killed, other three were wounded.
Initially, the detained Russians were delivered to a military hospital in Kiev, and then were brought to a pre-trial detention center.