Earlier on, it was reported about talks with Egypt that had bought French-built
Mistral
-class helicopter carriers instead of Russia. Cairo is interested in the ship-based variant, Ka-52K, since the French project was initially adapted for these helicopters.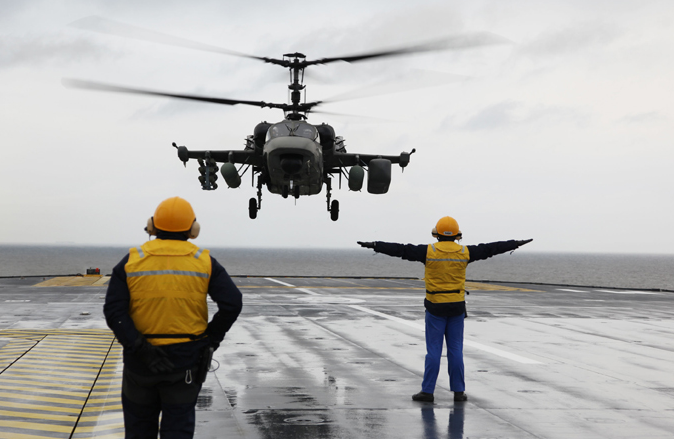 According to
RIA Novosti
, in 2015 Russia had finished export deliveries of another combat aircraft, Mi-26T2 heavy cargo helicopters. Another foreign customer will receive Mi-28NE dual-controlled helicopters.
"All this considerably strengthen competitive positions of our country comparing to other global leaders in helicopter industry", said Sergei Kornev heading the company's delegation at the HeliRussiа show held in May 19-21 in Moscow.
Ka-52K is the ship-based variant of the Ka-52 "Alligator" all-weather combat helicopter. It is powered by two 2,400-shp advanced engines VK-2,500. The nose section includes a two-seat cockpit with new-generation onboard equipment. Pilot seats are equipped with ejection system. Folding blades is one of the ship-based variant's features.