Indian military see Ka-226T as a patrol and SR aircraft, as well as transport helicopter.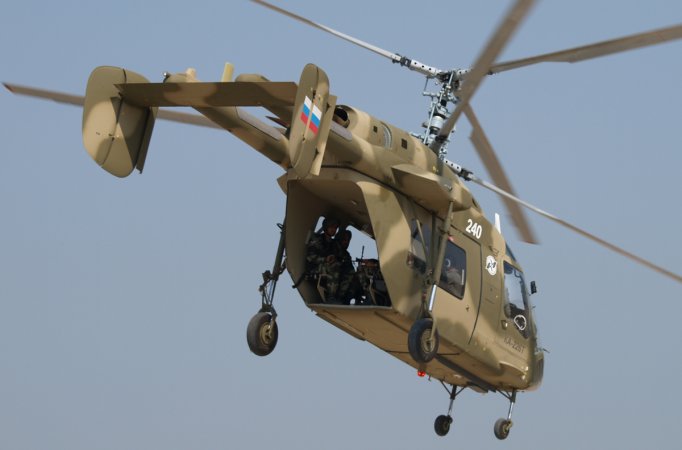 Ka-226T multirole helicopter
Representatives of Russian Helicopters Corp announced they are ready to consider arrangement of production of naval Ka-226T helicopters at the joint Russian-Indian venture facilities. Currently, the Ka-226T ship-based version is passing trials.
An intergovernmental agreement providing that India would buy at least 200 light helicopters Ka-226 was signed in October 2016. According to the contract, 40 aircraft would be supplied turnkey from Russia, and other 160 helicopters would be assembled in India. Indian government authorities estimate the final need for this type of helicopters to be twice as high.
The twin-rotor light multirole helicopter Ka-226T has maximum takeoff weight of 3.6 tons and is capable to carry up to 1 ton of payload, said the manufacturer's official. The distinctive feature is modular design. The helicopter easily integrates either a transport cabin to carry up to six persons, or modules with special-purpose equipment.