According to the procurement documents available to Mil.Today, overhaul of two DO90-type booster turbines will cost 242 mln rubles.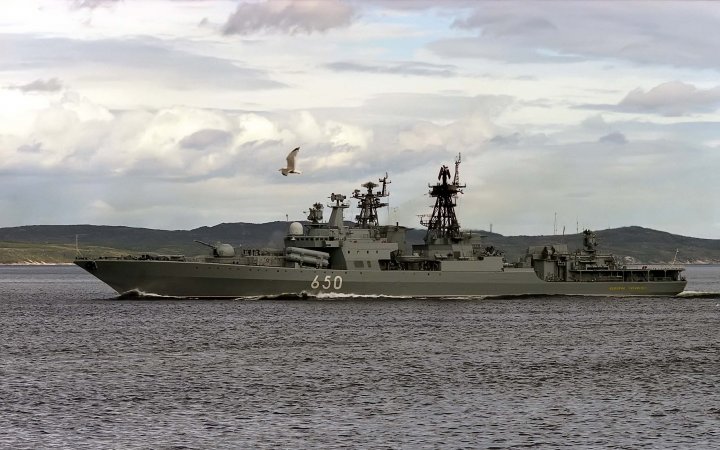 Admiral Chabanenko ASW ship
Since December 2013,
Admiral Chabanenko
has been docked at the 35th ship repair plant in Murmansk. Initially, Russian Navy planned to conduct interim overhaul, however, in August 2017
Kommersant
reported that naval command had decided to retrofit the ship.
According to the newspaper, Severnoye Design Bureau will prepare the project docs for modernization of
Admiral Chabanenko
by December 2019. Thus, works on the engines will be completed half year prior to the ship's retrofitting.
This is the second signed contract for repair of the ship's DO90 booster turbines. The 35th ship repair plant tied the first contract with the
Novik
industrial group in 2014. The works cost 252 mln rubles then, i.e. 10 mln more.
The
Novik
group was selected a contractor to repair engines of that kind in the same 2014 jointly by United Shipbuilding Corporation and the Navy. Media reported the reason for such choice was the company's 6-year long experience in troubleshooting and trial servicing of powerplants, and an in-house design bureau. Before that, the turbines were handled by Ukrainian
Zorya-Mashproekt
.
The company took part in repairs of similar engines for corvette
Yaroslav Mudry
as a contract holder, having outsourced the works performance to
Metallist-Samara
. Supposedly, repair of turbines for
Admiral Chabanenko
and for corvette
Neustrashimy
was to be held in the same sequence.
However, in April 2017 managers of
Novik
disappeared leaving the office and wage arrears, while in September 2016 ex-director Alexey Lyaschenko had obtained the MP seat.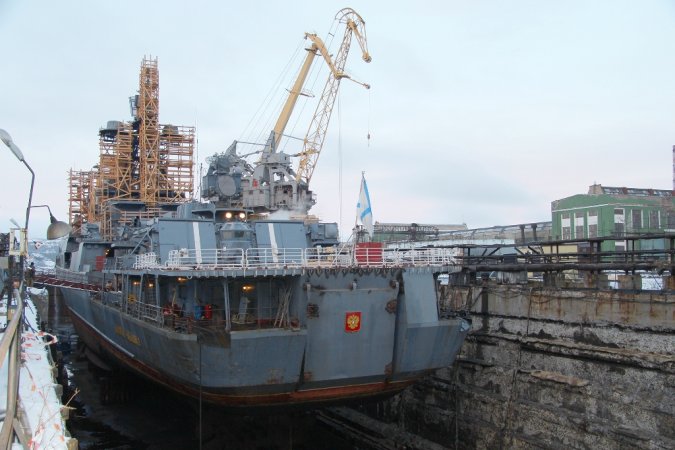 Project 11551 ASW ship Admiral Chabanenko docked at 35th ship repair plant
According to Sergey Shuvalov, production director at
Metallist-Samara
, the company is about to complete all works within the set timelines. Design supervision will be provided by
NPO Saturn
.
"Well, perhaps it is prematurely to conclude that the company has obtained full expertise in turbines repair only having success with the
Yaroslav Mudry
's engine. However, we aim to that and are ready to take such contracts in the future", added the expert.
For reference
Admiral Chabanenko
is the Project 11551 large-size antisubmarine warfare (ASW) ship operated by Russian Navy's Northern Fleet. The ship was laid down on February 28, 1989 at Yantar shipyard, launched on December 14, 1992 and commissioned on January 28, 1999.
The ship took part in numerous long-range missions. In 2008,
Admiral Chabanenko
became the first Russian naval ship entering the Panama Canal since the World War II end. In 2010, the ship was deployed on the anti-piracy mission in the Gulf of Aden.