"The meeting's agenda may include the matters of construction of ships, naval hardware, Far East ports activities, Pacific Ocean's navigation and offshore development of arctic shelf", emphasized representatives of the regional organization.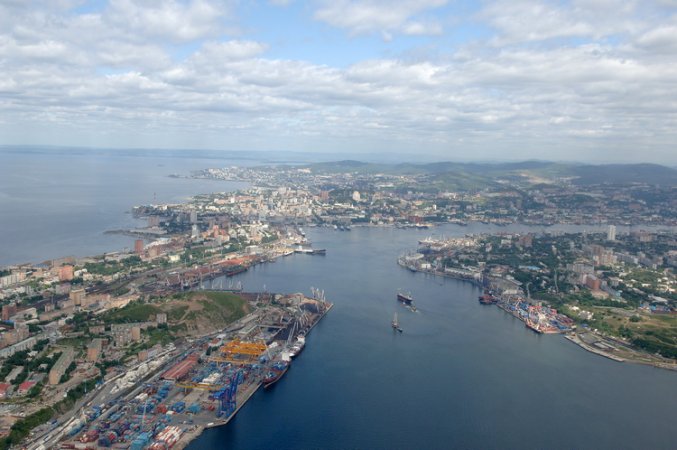 The Golden Horn Bay in Vladivostok
Officials from the local transport and road facilities department said the city had all required infrastructure to host the event. According to the municipal authorities, the exhibit areas can be arranged at the piers of the Golden Horn, as well as the Korabelnaya and Tsesarevich esplanades.
The city officials did not rule out that the exhibition can be coincided with the Russian Navy's Day to involve the Pacific Fleet ships attending the naval parade in the exhibition.
Earlier on, the media reported that the civil shipbuilding segment would be the key priority for the exhibition. However, the military component will obviously remain.
According to Andrey Frolov, head editor of the Arms Export magazine, in terms of demonstration of military innovations to foreign customers, the far eastern naval show yields much to the St. Petersburg's one.
"Throughout the recent decade, Pacific Fleet has commissioned only corvette Sovershenny and small size gunship Astrakhan, while the latter was built under an old-fashioned Soviet project. What can be demonstrated is new auxiliary ships, there are really plenty of them", the expert said.
He added that participation in the Far East naval show would cost European industrialists pretty much, especially regarding the large-size showpieces.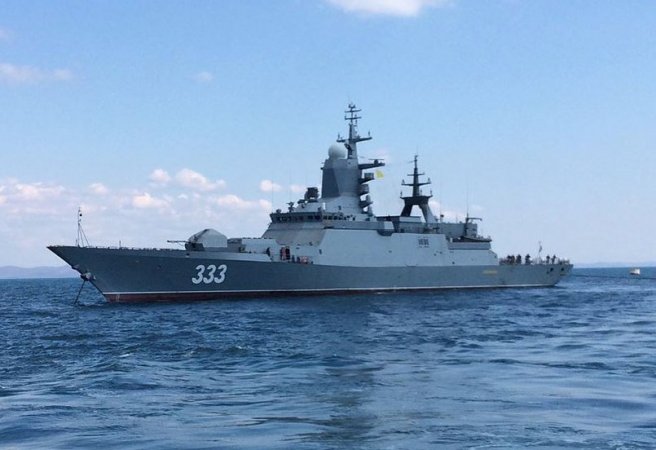 Corvette Sovershenny (Project 20380)
Organization of the international naval show in Vladivostok confirms the fact that Russian military expo activities has reached the experimental phase, believes Ivan Konovalov, heading the military policy and economy sector at the Russian institute for strategic studies.
"Holding of such events strengthens Russia's foreign policy leverage. Anyway, signing of military contracts is a secondary factor, as they may be concluded beyond the exhibitions", added the expert.
According to the resolution posted on the Russian government's website, the military forum
Army
and the international conference on hydroaviation
Gidroaviasalon
will take place in 2018. Besides, the
Diversification
show will be held for the first time in Nizhny Tagil next year.
As of plans for 2019, the International Maritime Defense Show in St. Petersburg and MAKS international airspace exhinition in Moscow region are scheduled.