Before the bankruptcy, the
Rusich
Aircraft Corporation had been executing defense contracts on retrofitting of Mi helicopters, but then the scope of services reduced. "The company is at bankruptcy phase, so engaged only in development of fuel pods and ditching systems for helicopters", the company's marketing service told Mil.Today.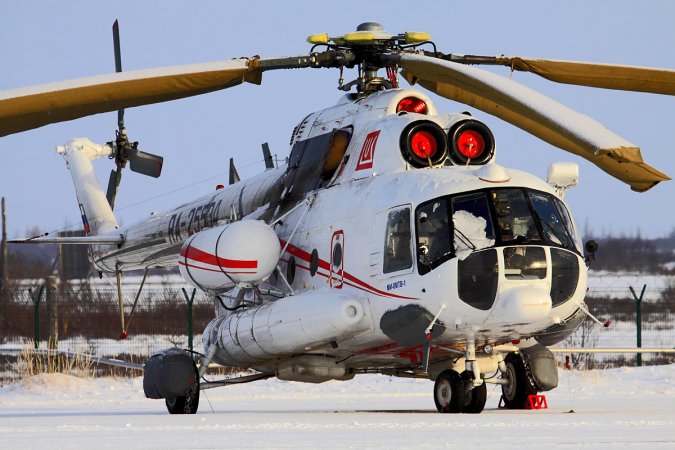 Ditching system of Mi-8MTV-1
Alexander Talov, director general of
Rusich
is not available for comments and, according to his colleagues, is on the business trip. The company is led by Roman Kogan, the interim receiver. He scheduled the first meeting of creditors on April 3, reports informational and analytical service
Kommersant Kartoteka
.
A bankruptcy petition against
Rusich
was filed with the court by the Federal Tax Service in March 2016. In July, the procuracy inspected the company and revealed wage arrears to the amount of 9.4 mln rubles. The company has not paid its employees since the beginning of 2016.
Rusich
calls itself an independent scientific and production enterprise equipped with flight testing facilities, a number of back offices and warehouses, laboratories, workshops, and two recreation centers. The company used to develop small aircraft and UAV systems.
Authorized capital of
Rusich
amounts only to 10,000 rubles, though it holds 100% shares of OJSC KNPP Helicopters MI+ with authorized capital of 55 mln rubles (according to
Kommersant Kartoteka
). Helicopters MI+ is also undergoing the bankruptcy procedure. Part of the company's property is bought by AeroTechSnab LLC, which director Maksim Talov headed Helicopters MI+ in 2014. The emergency ditching system SAP.4011.000 developed by OJSC KNPP Helicopters MI+ is mentioned on
aerotechsnab.ru
.
An emergency ditching system constitutes inflatable air chambers located in the helicopter's nose and on rear landing gear. In case of ditching, they are filled with air in 5-10 seconds and hold an aircraft on water surface. For Mi-8, the Russian-made ditching systems are competed by products of
Aerazur
(France).