As for him, the delay was caused by some problems related to the high-speed marine diesel engine CHD622V20 made in China. The corresponding schedule was approved by deputy defense minister Yury Borisov back in 2017.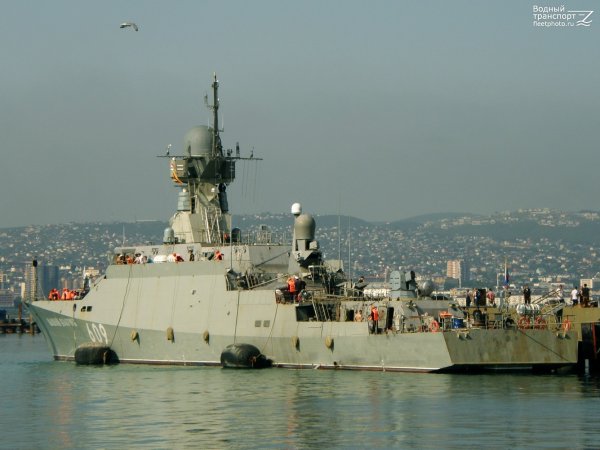 Corvette Vyshny Volochek (Project 21631, codename Buyan-M)
"Currently, engineers in close cooperation with naval experts are eliminating the problems. In the nearest future they will receive the elements of the two-stage turbocharging system and fix the defects", he added.
According to the initial project, all nine
Buyan-M
series corvettes were supposed to have German engines MTU 16V4000M90. However, due to interruption of supplies caused by the anti-Russian sanctions, the MTU diesels were put only on five ships handed over to the Navy in 2014-2015.
The navy command decided to equip the rest of ships with China-made 3,200-kW, 20-cylinder diesels CHD622V20.
According to Alexander Arkhipov, head designer of the M150
Pulsar
engines at Zvezda PJSC, the Chinese engine for Project 21631 ships is a licensed copy of the German Deutz TBD622, while the manufacturer, Deutz-MWM, has already left the market.
CHD622V20 engine incompletely meets requirements imposed on a naval ship's powerplant, a well-informed source from an engine-manufacturing company told Mil.Press Today.
"It was designed for civil vessels that have different loads on powerplants, so it simply would not be good enough for 'combat' speed rates, and that will definitely appear in the future", added the interviewee.
He emphasized that comparing to MTU installed on the first
Buyan
-class corvettes, the Chinese diesel is less reliable and consumes much fuel.