Under one state order, by November 2018 the Russian military will obtain 125,000 polymeric boxes for tank and mortar shells. According to the information posted on the state procurements website, the order value is 952.5 mln rubles.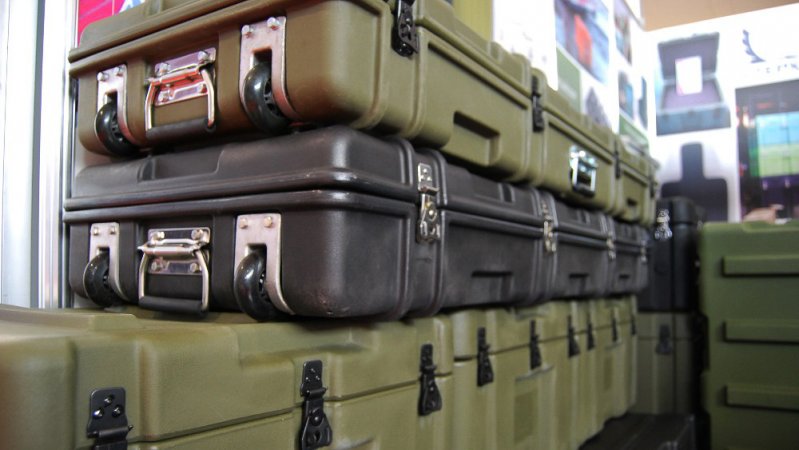 The representatives of leading polymeric containers manufacturers interviewed by
Mil.Press Today
said the Russian military had made a critical decision to change over from wooden containers to the modern polymeric ones. However, the process will drag on for years.
The director of a Moscow company producing ammunition plastic containers said the military's decision was quite reasonable. As for him, the new materials have better fire resistance, which will secure arsenals while long-term storage. He added that in question were large contracts as huge warehouses should be reequipped.
The director of a St. Petersburg ammo cases manufacturer said their new containers had been effectively tested in Syria, which helped to speed up commissioning of some products.
An insider in the Syrian army's logistic system confirms that plastic cases with advanced small arms are being supplied for re-equipment of the 5th Corps established with active participation of Russian military advisers.
Earlier on,
Mil.Press Today
analyzed why wooden boxes were not suitable for transportation of sophisticated weapons or robots.
"In the last 2-3 years, mass supplies are more frequent, but wooden boxes will remain in the army for a long haul", said the designer of the ammo plastic containers. "Sometimes, wood is indispensible, for instance, when the boxes must be destroyed after transportation, or personnel needs to get warm. On the other side, in 5-10 years wooden boxes need a special treatment and certain maintenance, while plastic does not", added the interviewee.
The new materials are the single option when it comes to transportation and storage of complex optics or military robots. Also, they are better suited for long-term storage of ammunitions and explosives, so procurement of the new-generation containers will grow up, summarized the experts.