Korotkov mentioned about intensified cooperation with Asian partners in the field of inspection and consulting on artificial intelligence, big data and cyber security. As for him, Indonesia and Vietnam may also become potential partners, in addition to India.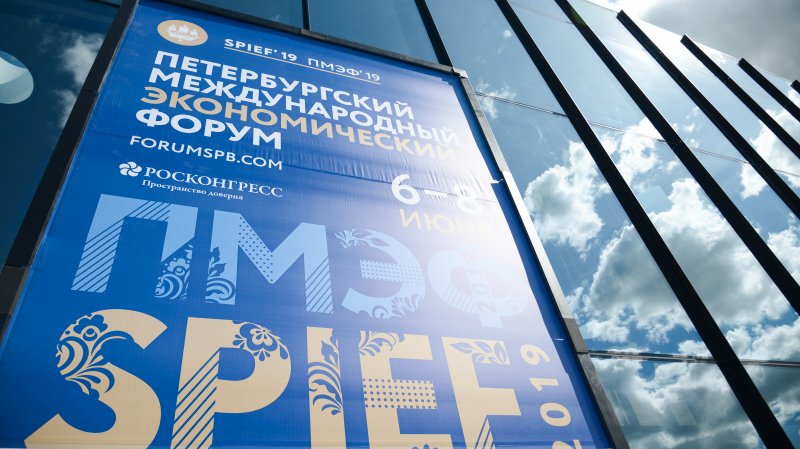 Saint Petersburg International Economic Forum 2019
"Currently, we're focusing on the Asian partners. At the SPIEF forum, for instance, we held a session with ASEAN member states", said the interviewee. "They take Russia's ideas with a keen interest. Except for traditional military hardware, its digital stuff is of the increasingly large interest".
Vadim Korotkov emphasized that Asian partners were facing problems with purchasing of Western equipment, in particular, American one, and tried to diversify the import.
At SPIEF-2019, the Indian delegation was headed by the ambassador to Russia Mr. Bala Venkatesh Varma. It was his first visit to the forum.
Andrey Frolov, head editor at The Arms Exports magazine told Mil.Press Today that Russian IT companies were actively trying to approach the Asian market; for example, they deliver anti-hacking software to Malaysia. Russian-made electronic charts, antivirus systems, and artificial intelligence projects are of the great interest, too. Among potential stakeholders of the Russian technologies, Frolov mentioned both traditional partners like India, China and Vietnam and new ones like Malaysia and Indonesia.
For reference
Bee Pitron
is a Russian engineering company. It is engaged in IT solutions, including product lifecycle management systems, electrotechnics and technical re-equipment of Russian industrial facilities. In 2017, it was reported on the opening of the company's office in India.