Thinking back, IFEMS-2018 was officially announced by
resolution
of the Russian Government No.2403-r dated October 30, 2017 approving lists of international military exhibitions to be arranged in Russia in 2018 and 2019.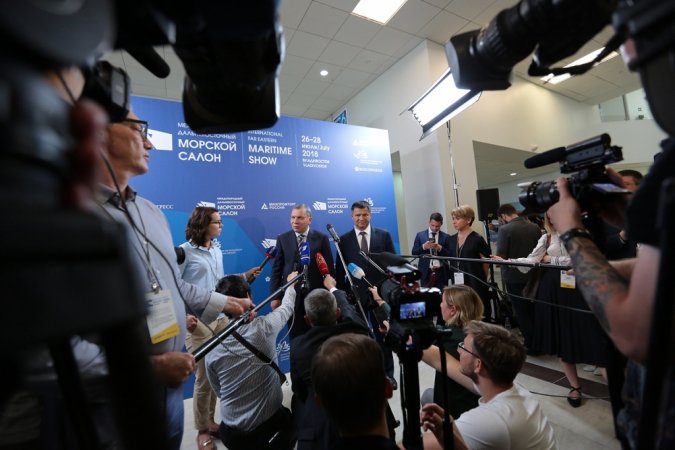 International Far Eastern Maritime Show (IFEMS)
The similar
resolution
No.1606-r dated July 19, 2019 scheduling the list of military exhibitions for 2020-2021 contains no information on the marine show in the Far East.
Being interviewed by
Mil.Press Today
, an insider in
Roscongress
foundation arranging and operating the exhibition in 2018 failed to give a clear answer whether the show would be held or not. "We are not involved in the 2020 show preparation", he said.
According to
Whois
(a service providing information about domain registration), it was
Roscongress
who registered domain of the IFEMS official website, which has not been updated since the 2018 show.
So far, the Ministry of Trade & Industry has not officially answered regarding the status of the exhibition.
Two companies that attended the show in 2018 told
Mil.Press Today
they had not received any invitations from IFEMS sponsors.
Once it is finally decided to hold the event in 2020, then insufficient media coverage may become a reason for companies to surrender participation. That happened when arranging the first show in 2018. Russian companies carped about long absence of a website and extensive uncertainty on the IFEMS dates, which hampered in planning budget, logistics, and PR campaign.
Summing up the results of IFEMS-2018, the sponsors assured they were ready to 'analyze errors' and consider any proposals and recommendations of the attendees when preparing for the next show.
The first International Far Eastern Maritime Show took place in the campus of the Far East Federal University on Russky Island in July 26-28, 2018. The hosts expressed hope that it would promote development of shipbuilding and associated industries in the Far East, integration of Russian shipbuilding cluster into the Asian-Pacific sector, growth exports and strengthening of Russian business reputation on the global stage.
Valery Butymov
Have anything to add? Feel free to contact Mil.Press:
+7 (812) 309-8-505, ext. 102
;