MiG-29 and Su-34 fighters fly over Syria to analyze tactical situation and be prepared for a counterterrorist mission, reports
Interfax
referring to a military diplomatic source.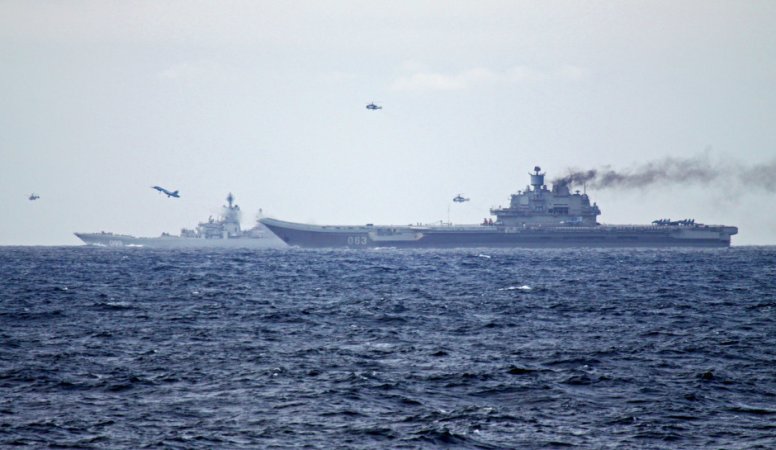 Airwing drills of Admiral Kuznetsov in the Atlantic
"Indeed, recently Russian multirole fighters MiG-29 and Su-33 do take off the aircraft carrier
Admiral Kuznetsov
and fly over Syrian skies to observe the theater and update the combat tasks. The carrier group led by
Admiral Kuznetsov
including nuclear-powered cruiser
Pyotr Velikiy
and frigate
Admiral Grigorovich
is prepared to launch the antiterrorist operation at any time", the source says.
According to the interviewee, the strikes upon the terrorists will be delivered by shipborne aircraft and Caliber cruise missiles from frigate
Admiral Grigorovich
.
In its term, Pentagon says "there are indications that shipborne aircraft of
Admiral Kuznetsov
will be a part of a larger combined force to be engaged in Syrian Aleppo even this week".
The Russian Navy's campaign headed by the aircraft carrying cruiser
Admiral Kuznetsov
started on October 15. Currently, the carrier group is advancing southeast Cyprus.