On Tuesday, December 5, the Cabinet approved the Russian-Syrian agreement on expansion of the Russian Navy's logistic center in Tartous. The corresponding document signed by prime minister Dmitry Medvedev was posted on the government's legal portal. Further, the agreement will be passed to the president and then submitted to the parliament for ratification.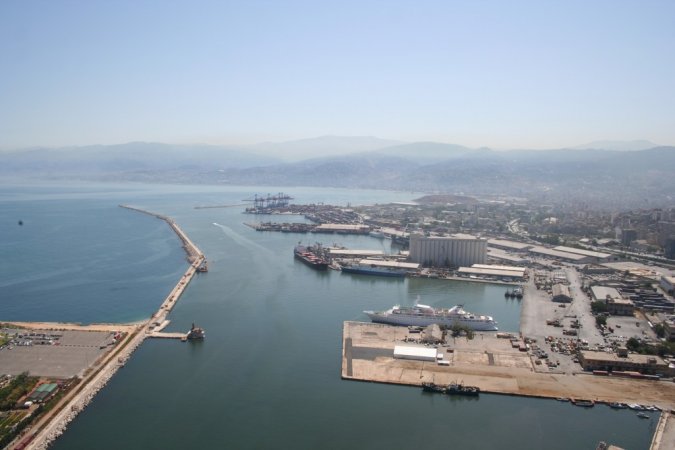 According to Vladimir Masorin heading the Russian Navy in 2005-2007, in Soviet era Tartous became the key base supporting deployment of not only surface ships but diesel submarines, too. "The whole brigades of such subs used to crisscross the Mediterranean Sea that time. Many submarine components were stored there up to mid-2000's, though not used", said the admiral.
The expert added that preservation of that naval base had helped the Syrian military campaign, even though the scarce staff (3-4 men) was replaced with civilians. The admiral assured the updating of the Tartous facility was essential and would considerably strengthen the Russian Navy's presence in the region. "The ships would not only replenish supplies there, but pass overhaul and stay in that port permanently, if needed. After all, the eastern Mediterranean is now one the most tense regions", Masorin concluded.
One Syrian Brigadier General (Ret.) responsible for logistics up to 2012 told Mil.Today that Damascus had been offering Moscow to expand the Tartous naval station for a long time. However, in 2012 the office of the Russian chief military advisor in Syria was deactivated, and the issue of the base's complete liquidation was really discussed, said the general.
"Serious works are underway there now, Tartous is used to supply both Russian force deployed in Syria, and local army with various equipment", the general emphasized.
The bilateral agreement signed in Damascus back on January 18 provides for the base's territorial expansion and calls of Russian naval ships in Syria's territorial sea, inland waters and ports.
The document allows for simultaneous stay of 11 naval ships, including those equipped by nuclear powerplants. The contract is valid for 49 years. Modernization works will last about five years and constitute bottom dredging, piers renewal, infrastructure development, including construction of new buildings, and security arrangements at the base area.
The news reports announced in November 2016 that the Russian military had started fitting its naval asset in Tartous with ships, boats, and equipment required to establish a full-scale naval base.
The Tartous naval station was founded upon conclusion of the Soviet-Syrian agreement in 1971. There ships of the Soviet Navy's Fifth Task Squadron (Mediterranean) were repaired, refueled, replenished water reserves, etc. Although the Mediterranean squadron ceased to exist in 1991 after breakup of the USSR, the Tartous logistics center was preserved.