"As far as I know, anti-drone systems have never been used in combat conditions before. Manufacturers willingly provide our military with operational samples, and they shoot the militants' conventional UAVs down. In turn, we get feedbacks, statistics and other interesting data", said the expert.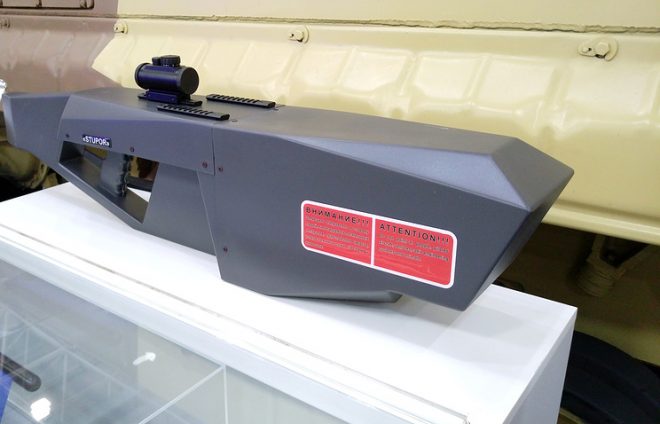 UAV countermeasures portable system STUPOR
As for him, the use of the anti-drone hardware in battlefield environment speeds up the trials process, which is normally delayed and protracted in civil conditions. The system is designed to suppress GPS and Wi-Fi signals used to control common UAVs.
"Despite the low cost, the IS* drones sometimes can inflict huge damage, such as bomb attack on the Syrian army's ammo depot at the stadium in Deir ez-Zor. Apart of that, such drones were used for gunfire adjustment and tactical data collection. Now they can't perform their missions near key assets", explained Klochko.
According to him, the knowledge obtained in the trial operations is also transferred to Russian manufacturers of unmanned hardware to improve jamming resistance of the further versions.
Such systems are effective against light drones, up to 200 kg, said Aleksander Sakalsky, technical director at AEROKON. "To counter heavier drones, one need quite different things", he added.
In January 2017, media announced the tests of upgraded UAVs
Orlan-10
capable to suppress mobile base stations and substitute them with further sending of SMS and audio/video files.
*
Islamic State – a terrorist organization banned in Russia.