The basic MKT-2P desert-type camouflage set drew much attention at the last
Army-2018
show. At the upcoming event, the visitors will see the radar-adsorbing version of the MKT-4P camouflage net.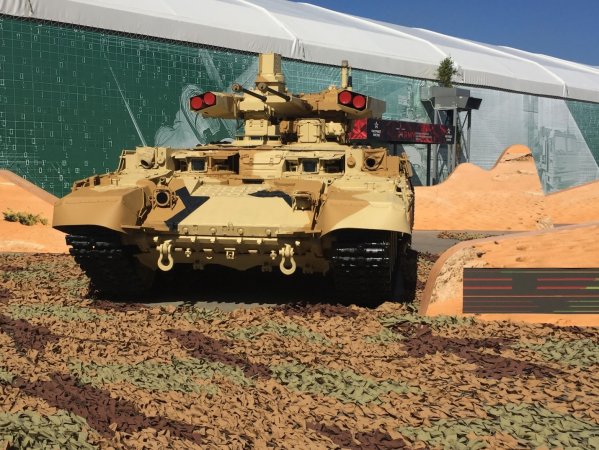 MKT-2P basic desert/prairie-type camouflage set
The MKT masking facilities are already being supplied to the Russian Defense Ministry. Example, according to the state procurements website, the military has already bought the snow-type sets MKT-2S, the summer-type MKT-2L, and flora-patterned MKT-2L.
Also, the company produces and supplies telescopic poles enabling to make tents or change silhouette of a masked object.
The Syrian campaign has given much experience for careful thoughts. A participant of cargo security escorts in Syria shared with
Mil.Press Today
that the vehicles were painted and masked quite differently. "There were green tanks and APCs, yellow
Tiger
rovers, rosy
Ural
trucks covered with pink cam nets, and so", said the veteran.
To compare, the US Army uses ULCANS (ultra-lightweight camouflage-net system) developed in 90's. Late in 2018, American military tied the 10-year contract with Israeli
Fibrotex
for the new-generation camouflage nets.
Valery Butymov
Have anything to add? Feel free to contact Mil.Press:
+7 (812) 309-8-505, ext. 102
;