"Since the end of the last week Turkey has been delivering massive heavy artillery strikes upon both Syrian government troops and patriotic opposition groups in border districts", Konashenkov said.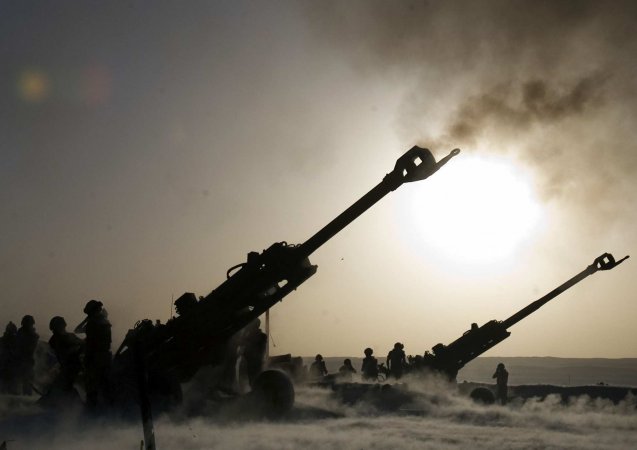 He added that surveillance equipment had recorded over 1,000 artillery salvos of Turkish artillery performed against near-border communities in the Aleppo province, Syria.
According to him, Turkey kicked off an aggressive anti-Russian media campaign in order to secure its positions in the north and northwest Syria where "Turkish administration has been de facto an absolute host for the recent years", reports
TASS
.
Turkish long-range artillery has been delivering shell attacks upon Syrian territory since early February, manly against positions of Kurdish rebels that fight Islamists in the north Syria in cooperation with Syrian army.
According to Turkish prime minister Ahmet Davutoglu, attacks against positions of Kurdish People's Protection Units (YPG) was a reaction on a threat posed by them. He demanded YPG militants to leave neighborhood of the Syrian town Azaz located nearby Turkish border, reports
Lenta.Ru
.
On February 14, the US called Turkey to exercise restraint and cease bombardments upon Syrian Kurds. On February 15, Russian foreign ministry expressed concern over Turkey's shell attacks upon Syrian territory and qualified them as an overt support of terrorism and violation of the UN Security Council's resolutions. According to Russian diplomats, Turkish border is used "for evacuation of injured militants and escape of armed gangs for further rest and regrouping".