That was the third air attack performed in the recent time. Tu-22M3 bomber jets earlier attacked Syria-based terrorists in the last week, on June 12 and 14.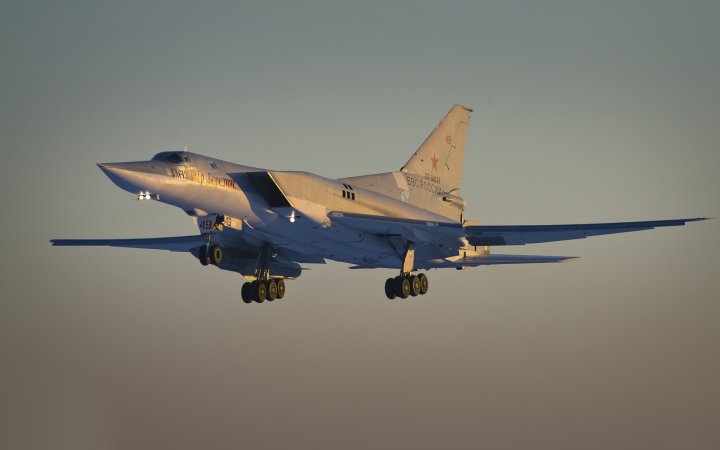 At this time, six Tu-22M3 long-range bombers made a concentrated attack on IS targets eastward of Palmyra and nearby cities of Es-Sukhne, Arak and Et-Teibe in the Homs province, reported
TASS
citing the Russian Defense Ministry's press service.
According to data recorders, the air strike resulted in destruction of two terrorist command posts, manpower and sheltered combat vehicles. "Su-35 fighters from the Hmeimim airbase provided air support to the bombers", added Russian military's spokesman.
Surveillance activities have been intensified in the region recently, including satellite facilities, stressed the defense ministry's press service. That helped to reveal new targets.
The international coalition forces were notified in advance on the mission time and air corridors of Russian bombers. When the mission was completed, all aircraft returned to homebases.
A Tu-22M3 long-range strategic missile bomber is designed for destruction of land, sea, mobile and stationary targets by supersonic guided missiles and conventional/nuclear air bombs.
Max takeoff weight is 124 tons. Max payload weight is 24 tons. Max flight speed is 2,000 kph. Crew is four. Armament is arranged inside aircraft body and on two outside stations; it includes 10 air-to-surface, air-to-ship and air-to-radar guided missiles, bombs and airborne mines.
* Islamic State is a terrorist organization banned in Russia