The carrier strike group was led by the heavy nuclear-powered missile cruiser
Petr Velikiy
that had entered the Kola Bay earlier.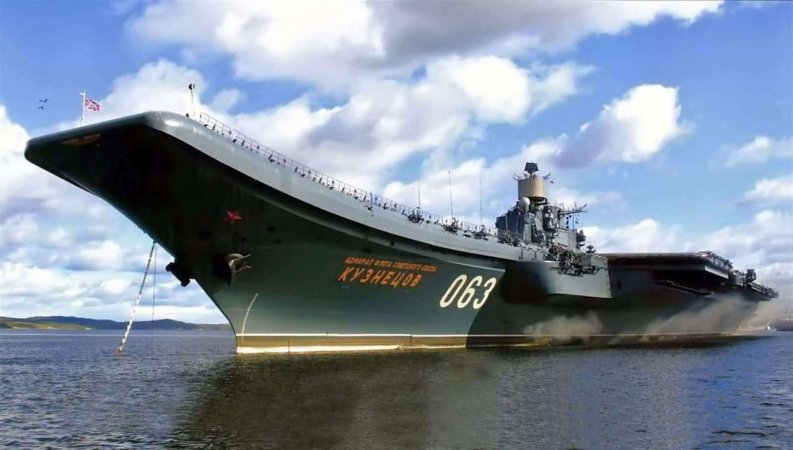 Heavy aircraft-carrying cruiser Admiral Kuznetsov
According to the Russian military authority, that was a first large-scale deployment with combat use of shipborne aircraft in the Russian Navyís new history. The task force started its long-range mission on October 15, 2016.
"At the closing stage of deployment, the ships accomplished some training missions in the Barents Sea. On February 3, airplanes and helicopters returned to the homebase Severomorsk-3", reported the Russian Defense Ministry.
The ships entered the Kola Bay by turn, in accordance with the standard navigation rules. The defense agency said the festive welcoming ceremony of
Petr Velikiy
and
Admiral Kuznetsov
would be held on Thursday, Feb 9. The ships will fire a celebrative salute Ė 15 artillery shots. Destroyer
Admiral Ushakov
moored at the Northern Fleetís main naval base will give the reciprocal salute.
Along with combat ships, the auxiliary vessels (tankers
Sergey Osipov
and
Kama
, rescue tug
Nikolai Chiker
) returned to Severomorsk as well.
During the deployment, the carrier group operated in Northeast Atlantic and the Mediterranean Sea. Warships and support vessels have covered about 18,000 nautical miles.